À Rebours (Against Nature)

Curated by Karen Knorr

Chandelier is pleased to present a curated booth at Photo Shanghai 2014, which takes as its theme some of the ideas present in Joris-Karl Huysmans 1884 novel À Rebours (Against Nature or Against the Grain). The book follows a decadent aesthete recluse who hates 19th century bourgeois French society and lives indoors at night by artificial light: against nature and against the day. Our curated booth, much like Huysmans' narrative, explores ideas of the night and darkness in photography, both in architectural construction and the city or urban environment at night, and in abstraction through darkroom processes that reference the Chinese tradition of Shanshui painting.

Rut Blees Luxemburg's (b. 1967, Germany) large-scale works explore the public spaces of the city. She creates immersive compositions that challenge established perceptions of urban space and bring to light things that are overlooked, dismissed and unforeseen. Luxemburg's photographs have been exhibited internationally and are in many public collections including Tate Modern, the Art Gallery of New South Wales, Australia and the Centre Georges Pompidou, Paris. She is a Reader in Urban Aesthetics at the Royal College of Art, London.

Shiho Kito (b.1980) is a Japanese photographer currently based in India. Her project Pikari is an onomatopoeia in Japanese, which means 'shining' or 'flashing' and references star navigation, the ancient technique used by Polynesian sailors to navigate the seas and find land. Much like these seafairers, Kito seeks out locations guided by light, at night.

Amy Petra Woodward (b.1986) lives and works in London. Recent solo exhibitions include a presentation in Palazzo Peckham, Venice Biennale (2013) and The Selina Chenevière Award exhibition You Look So Good In Stereo at The Royal Academy of Arts (2014). She has just completed a studio and research residency with Unilever. Woodward graduated in 2013 from The Royal Academy Schools, London.

Hao Xu (b.1987, China) is a graduate of the MFA Photography course at the University for the Creative Arts, UK. Shanshui, the name given to this body of uniqe hand prints, draws from the aesthetic characteristics of Chinese landscape painting and uses traditional, analogue photographic materials and techniques. Shanshui in Chinese means 'mountain' and 'water' as landscape.



Rut Blees Luxemburg
Black Sunrise
C-print
75 x 60cm
2010



Rut Blees Luxemburg
Object Store
C-print
60 x 75cm
2012



Amy Petra Woodward
From Red Dress (super black)
UV finished ink on super black reflective fabric
41 x 33cm
2014



Amy Petra Woodward
Re-dress (part 2 of 4) (detail)
UV finished ink on silver reflective stretch fabric
160 x 72cm
2014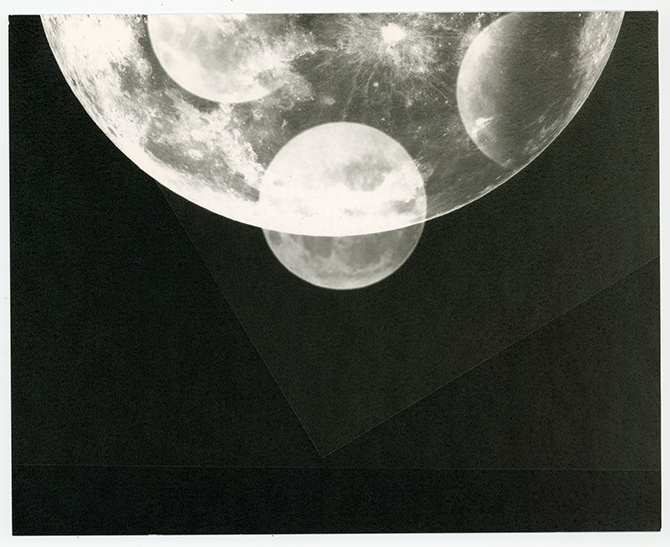 Hao Xu
Untitled
C-print
2014



Hao Xu
Untitled
C-print
2014



Hao Xu
Untitled
C-print
2014



Shiho Kito
Untitled (Museum Tagori 2, Ahmedabad, India)
C-print
2011



Shiho Kito
Untitled (Kanakakkunnu 1, Trivandrum, India)
C-print
2011