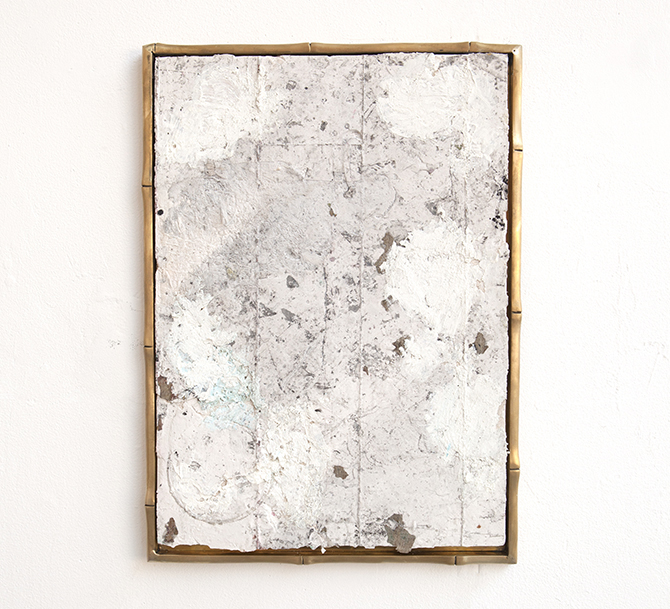 Foreplay: Tom Owen

2014

Chandelier is pleased to present Foreplay, a solo exhibition of new paintings and an installation by British artist Tom Owen.

Tom Owen's (b.1982) artworks are assemblages of materials and techniques involving plasterboard, jesomonite, resin, mechanical and digital print and paint. Printed motifs are repeated, adjusted or corrected across the picture plane. It is left uncertain as to whether this is about creating a holistic movement or interrupting the composition of one.

A number of motifs appear throughout the exhibition, from abstract gestures and marks, to an upturned woman's head and even two animal forms. The work references a number of things including the artist's own personal and psychological history, his studio, song titles or conversations he has had.

Owen graduated from the Royal Academy Schools, London in 2013 and previously studied at The Slade School of Fine Art from 2002-2006 and at the Kunstakademie Dusseldorf with Professor Peter Doig, in 2012. Recent exhibitions include Palimpsest (group), Kavi Gupta, Berlin, June – August 2013; He Muscleyer (solo), RH Contemporary Art, New York, April – July 2014.

An essay by Alice Hattrick accompanies the artist's work.